Electric Works Creates the Perfect Storm for a Designer's Passion

May 28, 2020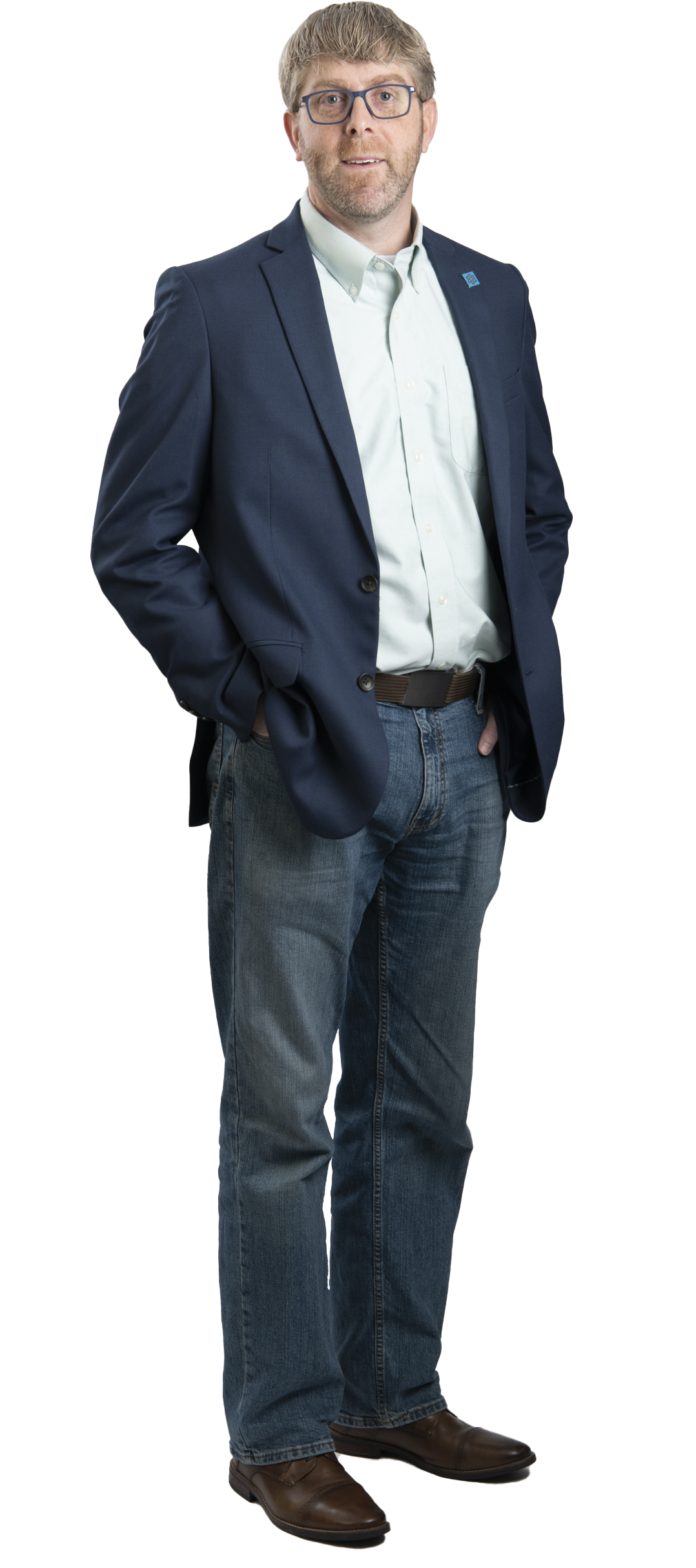 Photography is one of my passions, and it's my creative outlet… especially architectural photography. I love conveying the design of a space through an image. Being in the architectural field has provided me with unique experiences and access to buildings that many don't have. This was definitely the case with the General Electric (GE) Campus in Fort Wayne, Indiana. Because MSKTD is part of the design team for the Electric Works project, it provided the perfect storm of my past, my job, and my passion.
I feel a direct connection to the GE campus located just southwest of downtown Fort Wayne. Before I was born, my dad started working for GE in Missouri. GE transferred my dad and brought us to Fort Wayne shortly after I was born. When I was 3, it took us away to Pennsylvania, and when I turned 6, it brought us back to Fort Wayne, which I continue to call home today. I remember countless times going to pick up my dad at GE, waiting in the parking lot and arguing with my siblings about who would get to go to the guard shack and call to let him know we were there (yes, it was in the bygone days before cell phones). I also remember going with him into work on numerous weekends so he could get something he forgot… often times sitting in the car, just looking at the buildings.
Then, in 2014 GE decided to completely shut down its operations in Fort Wayne. Luckily, my dad continued to work for GE from home until his division was sold to another company in 2018. The disappearance of GE from our city sparked a desire to see something take its place. Most people in town had no clue how large the void was going to be when they left. This hole continued to rot and deteriorate and became a blemish within our city. Almost immediately following the announcement of the closure, several industry professionals and I sent several emails, to various folks we knew around town and to the City of Fort Wayne, to see if we could help in some way, on our own time. Unfortunately, the timing wasn't quite right for this type of project to get rolling. Fast forward a few years later, and various groups and committees had begun to feel the same way. Progress was slowly being made… culminating in the sale of the property that now allows for its redevelopment.
Because of my past and my connections to the site, I was extremely excited to become a part of the design team that helped put together the proposal that assisted in the purchase of the property. I'm even more excited to continue to be a part of the project, as our firm works on over 570,000 square feet of the Core/Shell renovation, specifically Buildings 19, 26, and 27 (the 3 largest buildings on the West Campus). As we began work on the project and started investigating the existing conditions, my shutter-release finger began to itch. It was not only because I wanted to show some cool views of unique spaces, but I also wanted to document the history… to show how far the campus had fallen from its "glory days," and hopefully provide contrast to where it will go in the future.
Below are some of my favorite images from these abandoned spaces, many eerily beautiful in their own way. It was extremely difficult to narrow down the images from the hundreds of photos I have across the whole campus. Hopefully, within them, you can see the beauty and grandeur that once was in these spaces and the amazing potential that still exists as Electric Works moves into the future.
As the project moves forward, I'm grateful for the opportunity to be a part of the legacy that this place has in Fort Wayne… to become a part of the history of this site… and to see new life come to old places, as Fort Wayne continues to grow!
———————————————-
Jonah Garoutte serves as a project manager for our Civic Architectural team. Additional photography taken by Jonah can be found on his website (https://phosimaging.com/personal-projects) and his Instagram account (https://www.instagram.com/jonahgaroutte/).